Bronze Card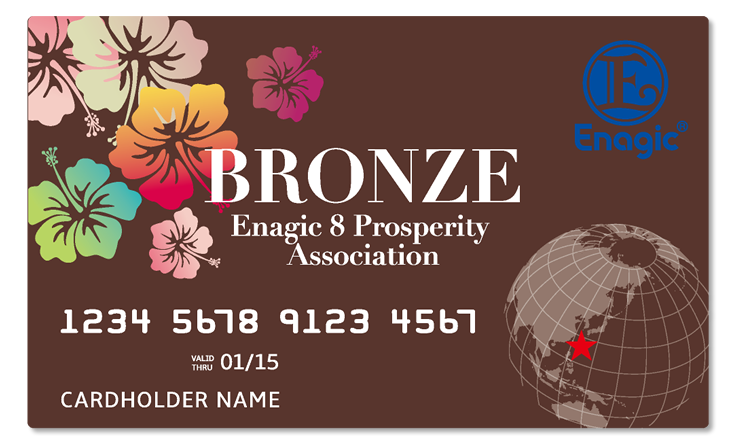 ---
As a 3A distributor, you buy a Bronze Card
---
Regular Commission:


US$30 x 3A = US$90

E-Points:


Own Purchase: 2,500 e-point
Own 8 points: 1,500 e-point
(500 e-point x 3)
*** Please see below for more information.
About E-point
Kangen Water and Kangen Ukon account holders can earn points just by purchasing the E8PA card. Also receive points from your down-line (within 8-points) and group (6A2 and above) sales!
***As part of the E8PA membership program, all E8PA cardholders will be eligible for E8PA member pricing & commission of Anespa, Super501 and Ukon products effectively on April 3rd, 2017.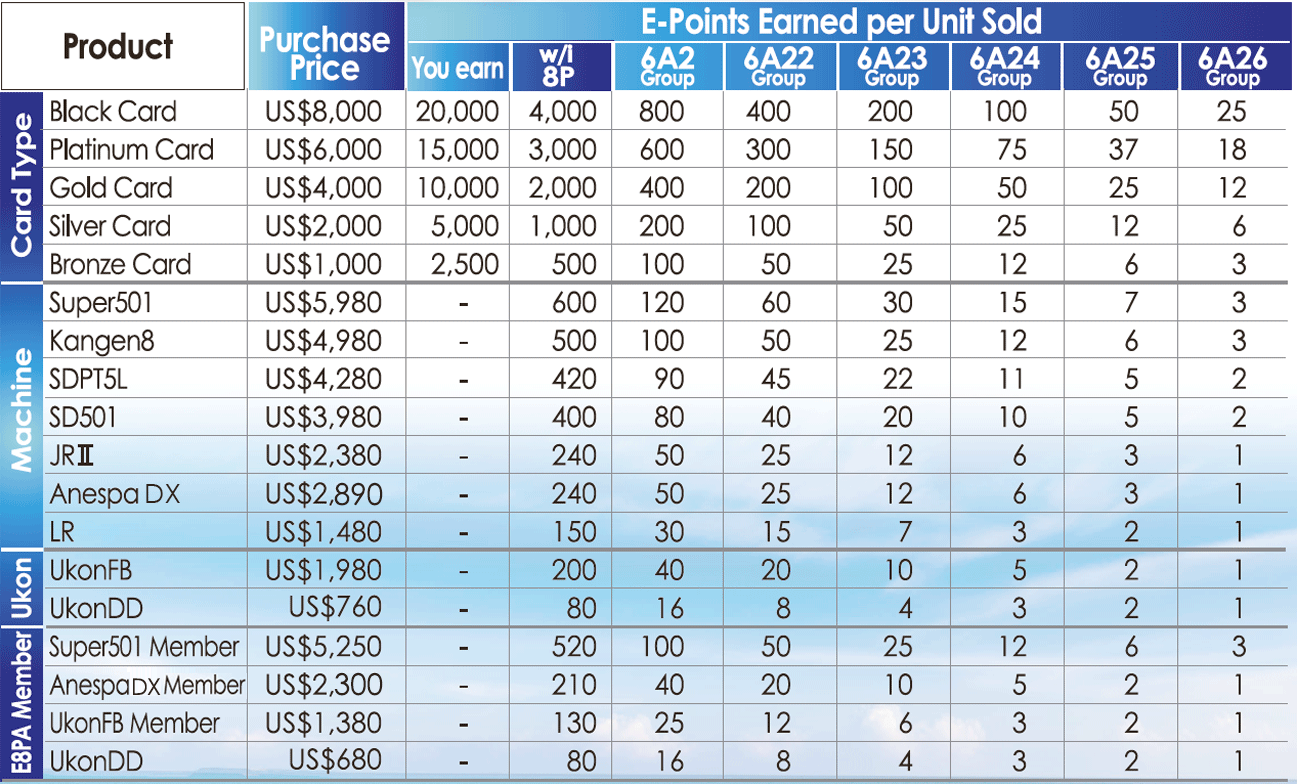 Valid for one year from date purchased
Card can only be used by the registered owner
Card may not be lent nor rented and is non-transferrable
If lost or stolen, please contact e8pa@enagic.co.jp
Card is not a debit nor credit card